Sourcing Agent for the Aerospace Industry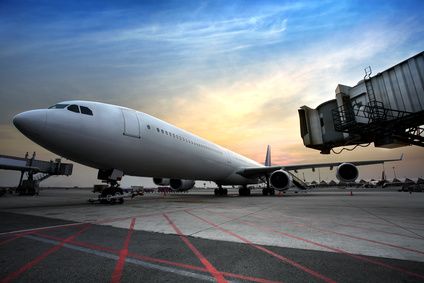 Sun Fast provides offshore sourcing for the aerospace industry.
Sun Fast has been the strategic sourcing agent of choice for numerous aerospace OEMs since the 1980s. We know that aerospace parts and components must be manufactured to the highest standards of quality and precision, with no margin for error. Our offshore services ensure that you receive the top quality parts your application requires at competitive costs and on-time to fit your schedule.
Our contract manufacturers provide complete quality control throughout the production of your components, and all products are fully inspected to ISO 9001 standards. We can source materials from U.S. suppliers for offshore manufacturing, giving you yet another assurance of superior quality. 
No matter how complex the designs, our offshore manufacturing partners will deliver parts and components that match your exact specifications. Let Sun Fast go to work for you to provide the quality, speed, and precision your aerospace project requires.
How Sun Fast Can Help
Sun Fast is your number one sourcing agent for everything from metal stamping and castings to plastic and metal assemblies and precision machining services. We also offer a range of surface treatment options to meet your unique requirements.
We can provide complete turnkey project management to take your project from start to finish. We offer manufacturing consultation, inventory management, shipping and distribution, and more. With Sun Fast handling the busy work associated with part production, you're free to concentrate on other important aspects of your business.
Our manufacturers are NADCAP certified in welding, heat treating and non-destructive testing, as well as ISO 9001/2008 AS9100C certified.
Submit your project today to receive a quote, or contact us to learn more about our offshore services.
Aerospace Manufacturing Capabilities
Multi-Axis CNC Machining: Precision machining for aerospace applications requires not only the right experience, but also the right equipment. With multiple 3-, 4-, and 5-axis CNC machining centers at their disposal, our offshore manufacturers can deliver the high quality, tight tolerance parts you need. Full traceability ensures that machined parts meet or exceed customer expectations and the highest quality standards.
CNC Turning & Vertical Turning: CNC technology is the best solution for complex turning applications. Our contract manufacturers utilize state-of-the-art CNC mills and lathes to produce turned parts with superior precision and perfect repeatability.
Precision Grinding: Grinding the specialized metals and alloys used in aerospace applications to the proper dimensions and/or surface finishes requires high levels of expertise. Our offshore sources use both conventional and advanced techniques to produce precision ground aerospace components.
Vacuum Brazing: Carried out in high-vacuum furnaces (up to 1,250°C/2,282°F), vacuum brazing efficiently and permanently fuses together metal parts. Vacuum brazing provides outstanding uniformity and cleanliness, and is ideal for oxidation-sensitive materials like the specialty metals and alloys used to make aerospace parts.
Vacuum Heat Treating: Using vacuum furnaces and special quenching systems, our offshore partners provide vacuum heat treating services to harden and temper metal parts. Vacuum heat treating strengthens and toughens the material, enabling it to better withstand the rigors of aerospace applications.
TIG Welding & Laser Welding: Welding for aerospace is far different than welding for other industrial applications: advanced materials like titanium and Inconel require the use of special technologies like TIG and laser welding. Our offshore sources have extensive experience with these advanced welding methods and can provide precision welds that match your unique requirements.
Electrical Discharge Machining (EDM): EDM is an ideal method for machining the very hard metals and alloys the aerospace industry requires. Using advanced EDM techniques, our offshore sources can produce deep holes, curved and shaped holes, blind access features, and other specialized configurations.
Pipe Bending, Forming & Rolling: Our offshore manufacturers can provide highly accurate pipe bending, forming, and rolling for pipes ranging from 0.25" to 2.5" in diameter. For simple or complex shapes in all types of metal and alloy pipe, our aerospace pipe fabrication capabilities will meet your exact specifications.
Metal Stamping: Sun Fast's offshore partners can produce high precision stamped parts from a range of aerospace materials, including aluminum, titanium, and others (see below). With state-of-the-art equipment and CAD/CAM capabilities, we can deliver parts and components that perfectly match your designs.
Laser & Waterjet Machining: Laser and waterjet machining are perhaps the most effective and accurate methods of producing high accuracy parts from aerospace-grade materials. No matter how intricate your designs are, our offshore sources can deliver top quality, tight tolerance parts with perfect repeatability from the first piece to the last.
Punching & Forming: With multiple high-capacity hydraulic presses available, our offshore manufacturers can punch, blank, pierce, draw, and otherwise form the metal aerospace parts you need. Working with titanium, Inconel, and other metals and alloys (see below), they can hold tolerances within ±0.0025".
Surface Treatment: Our manufacturing partners offer a range of Nadcap-approved surface treatments, including chrome/nickel plating (AMS 2406/AMS 2403), passivation (AMS 2700/ASTM A967), chemical cleaning, and dry film coating (A50TF9 and A50TF201).
FPI: Fluorescent penetrant inspection (FPI) is a form of non-destructive testing (NDT) that uses fluorescent dye and UV lighting to detect microscopic cracks and other "invisible" defects in metal and alloy surfaces. Our offshore sources use FPI to ensure the quality of newly fabricated aerospace parts.
Strategic Sourcing: Materials
Most aerospace parts require materials that provide favorable strength-to-weight ratios, such as aluminum, stainless steel, and titanium. Our contract manufacturers are adept at working with these materials and others to provide the perfect parts for any application. We can procure materials from domestic or foreign sources, and are constantly exploring new material sources to meet our customers' needs.
Let Sun Fast know your material requirements and we will find the right offshore business partner for your project.
Material Specialization
Our manufacturing partners work effectively with a wide array of materials, and are especially adept at:
Machining Inconel alloy 625/718, titanium alloy 6AL-4V, and 300 and 400 series stainless steels
Tubing assemblies in Inconel alloy 625/718, titanium alloy 6AL-4V, and aluminum 6061/7075
Stamping Inconel alloy 6125/718, titanium alloy 6AL-4V, 300 and 400 series stainless steel, and 6061/7075 aluminum
Past Work
Product: Specialty screws
Material: Stainless steel
Application: Aerospace electronic equipment
Process: Precision machining
Finish: Military-standard passivation
Critical Requirements: Customer needed parts manufactured from DFARS (Defense Federal Acquisition Regulation Supplement) certified stainless steel material, with a mil-spec passivated coating.
Solution: Sun Fast sourced the material from a U.S. stainless steel manufacturer to meet DFARS requirements. We exported the material to our offshore industry partners in Taiwan for precision machining services, then imported the completed screws back to the United States for passivation to mil-spec standards. We provided the finished parts at highly competitive prices and on time with the customer's schedule.