Serving Industrial & Commercial OEMs Through the United States
The outsourcing of products and services provides a wide range of benefits that can improve the entire functionality of your company. There are numerous reasons as to why outsourcing would make sense for a company that is growing. When compared with having to individually establish and maintain an added employment sector or securing needed resources, it is easy to understand why outsourcing has become such a valued asset.
Contact us for more information regarding outsourcing of construction, electronics manufacturing services, aerospace manufacturing and more.
Advantages Associated with Industrial Outsourcing
There are numerous benefits associated with outsourcing construction, outsourcing electronics manufacturing services and aerospace manufacturing, to name a few. These and other highly sophisticated industries rely on key resources and a highly intelligent work staff to complete their jobs to the best of their ability. Some of the main advantages associated with the outsourcing of commercial and industrial OEMs include the following:
Established, Reliable & Proven Partnerships
When you partner with Sun Fast you know you are joining a company that has proven experience and vast industry knowledge that knows how to get the job done right the first time. We can be the company that bridges the gap between any cultural differences or language barriers. We have people on site, in each of our sourcing locations, that speak the language and understand local customs. Let us handle the logistical problem related to time changes, and laws regarding importing and exporting of manufactured overseas products. Sun Fast is your proven outsourcing experts, we deliver what you need each and every time.
Requires Less of a Workforce
Outsourcing allows all labor to be hired and paid by the outsourcing company. This allows you to avoid hiring temporary help or paying the additional costs of hiring fulltime skilled employees that demand higher salaries. Outsourcing also saves you money on everything from benefits to training.
Lower Labor Costs
Skilled labor found outside of the United States is often cheaper than that within the country. This is often due to the outsourced country's lower costs of living and higher inflation rates. Sun Fast can arrange regularly outsourced labor that can save your company extensive labor resources for years to come.
Access to Less Expensive Resources
Certain countries have an abundance of valuable resources at prices that cannot be found within the United States. However, these highly sought-after commodities can often be found in countries that have less trade restrictions and higher inflations, which makes them easier to acquire at lower prices.
Industries that Benefit from Outsourcing

Sun Fast International proudly serves a wide range of industrial and commercial OEMs throughout the United States, connecting them with offshore services that can provide the first-class manufacturing options they need. We work with clients in all industries as a sourcing agent for China, Taiwan, and Pacific Rim based manufacturing services.
Aftermarket automotive parts and components are meant to replace the functionality of OEM parts. This makes so they must not only match the automaker's specifications, but also the performance-enhancement needs of the end user. Sun Fast is your sourcing agent for offshore manufacturing of aftermarket auto parts. Our contract manufacturers deliver superior quality parts with fast turnaround times.
Our offshore manufacturers produce aerospace parts and aerospace components that are manufactured to the highest standards of quality and precision. We ensure that you receive the advanced quality parts your application requires at a viable cost, on-time every time. We can also provide complete turnkey project management to take your project from start to finish.
Sun Fast's electronics manufacturing services partners focus on creating metal components that are used in the final assembly of an electronic product. Our work in the electronics field mainly takes place in China and Taiwan, where we have sourced manufacturers that can produce complex, tight tolerance parts at extremely competitive prices.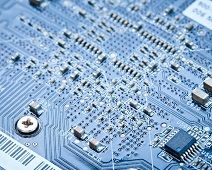 At Sun Fast our outsourcing construction experts utilize our extensive worldwide connections to source only the best construction component manufacturers available. Our network of contract manufacturers specializes in everything from casting and stamping products to pipe flashing. We understand the difficulty of finding reliable, advanced quality outsourced construction experts. Let Sun Fast work for you to reduce your overall cost, while restructuring your overall manufacturing process with speed and efficiency. 
Contact Sun Fast for your Strategic Sourcing Needs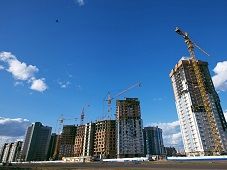 Contact Sun Fast International to discuss your strategic sourcing needs, or submit a project for a complimentary price quote today.

Sun Fast International is proud to work with many of the world's leading organizations across a diverse range of industries.