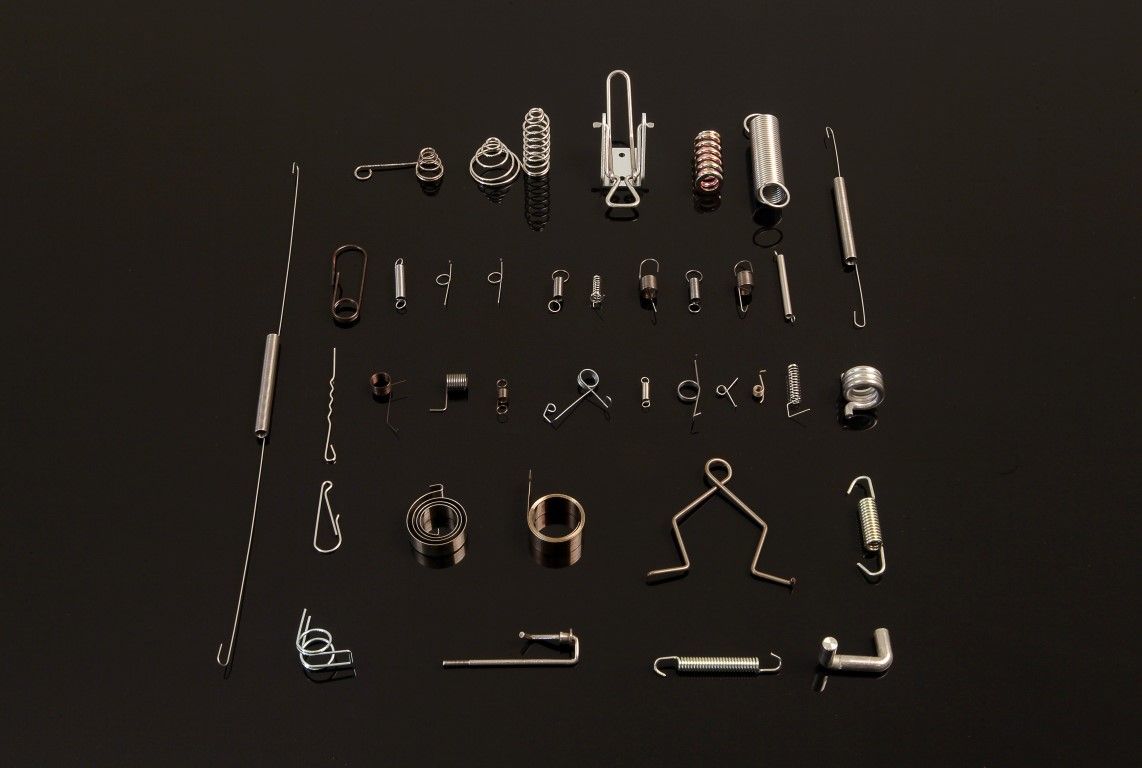 Offshore sourcing for the production of coil and tension springs, as well as wire forming services.
Offshore Sourcing for Wire Forms / Springs
Sun Fast is a leading provider of offshore services for wire forms and springs. Our strategic sourcing capabilities provide tension coil springs that can be hot or cold rolled. No matter what casting method your project requires, our offshore partners consistently deliver advanced quality wire forms and springs that meet or exceed expectations.
Contact Sun Fast to learn more about our offshore sourcing for wire forming, or request a quote today.
Production Services for Wire Forms and Springs
Sun Fast provides offshore sourcing production services for tension coil springs, as well as wire forming products and more. Wire forms and springs can be manufactured from steel, stainless steel, brass, and other materials. We do not offer any "stock" or "standard" products—our tension coil springs are made to match your exact design requirements. They are uniquely designed to deliver the perfect fit, form, and function for your application.
Wire Form and Spring Industry Applications
Our contract manufacturers have the capabilities to produce large springs for automotive applications, very small springs for electronics, and every spring size and style in between. Springs can be hot rolled or cold rolled, depending on the size and application. Some of the other more recognized applications for our tension coil springs, include:
Hardware & Fasteners
Molded Components
Renewable Energy
Outdoor Power Equipment
Spraying Equipment & Pumps
Power Tools
And more
Tension Coil Spring Benefits
Our offshore sourcing for tension coil springs and wire forming products offer many distinct advantages, some of which include:
Lightweight - Coil springs are amazingly light for the strength they provide. The coiled steel makes the spring sturdier than the metal would be if it retained the original straight shape. The heating and cooling process also helps strengthen the metal, which makes it possible to use less metal to hold larger weights.
Inexpensive - Most springs are made from steel and other less expensive metals. These metals are easy to find anywhere, and the price of the metal is low. Such a small amount of metal goes into each spring, that coil springs are one of the most cost-effective choices for any type of use.
Maintenance-Free - A coil spring requires zero maintenance. You don't have to lubricate or clean the spring for it to work. The only problem that may occur with springs is that they can sometimes break. However, if a tension coil spring breaks it is usually an easy fix.
Versatile - There are numerous varieties of coil springs currently available. Depending on your needs. Each coil spring provides a unique service to the tool and helps make the job of the tool or machine much easier.
Contact Sun Fast International today for your wire forming and coil or tension spring needs, or submit a project to receive a complimentary price quote.
Wire Forming Process
Wire forming is completed via manual or CNC-operated machinery, as designs require. Cold heading, 3D bending, stamping, and spot welding may also be included in the wire forming process, as needed. Zinc plating, E-coating, powder coating, and other specialty finishes are also available.
Choose Sun Fast for Wire Forms and Springs
Sun Fast is your premier sourcing agent for superior quality wire forms and springs. Our offshore wire forming providers utilize proven processes and advanced equipment to ensure high precision and part-to-part repeatability. We can deliver the tension coil springs your project requires in the quantities you need. This is all accomplished with quick turnaround times and prices that fit your budget.