Sourcing Agent for Aftermarket Offshore Auto Parts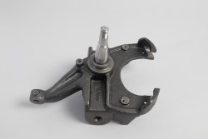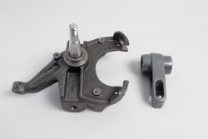 Sun Fast provides offshore sourcing for the aftermarket automotive industry.
Sun Fast is a leading provider of offshore services for the aftermarket automotive parts industry. Our strategic sourcing capabilities provide superior quality offshore auto parts that not only match the automaker's specifications, but also the performance-enhancement needs of the end user. No matter what your aftermarket automotive parts needs are, our offshore partners consistently deliver advanced quality offshore auto parts that meet or exceed expectations. 
Submit your project today to receive a quote, or contact us to learn more about our offshore services.
Speed to Market
Speed to market is crucial when introducing newly released aftermarket automotive parts and components. This means being able to provide new offshore automotive parts and products, for the latest model-year vehicles, before the competition can make their mark within the industry. Aftermarket automotive parts and components are meant to replace the functionality of OEM parts. Thus, aftermarket offshore auto parts and components must not only match the automaker's specifications, but also the performance-enhancement needs of the end user. As such, quality manufacturing is critical.
Aftermarket Automotive Part & Component Options
Sun Fast is your sourcing agent for offshore manufacturing of aftermarket auto parts. Our contract manufacturers deliver superior quality parts in fast turnarounds. They have the capabilities and experience to produce a wide range of parts:
Coil springs
Shock absorbers
Spindles
Performance fuel fittings
Decorative accessories
and much more
No matter what sort of parts you need or what quantities you require, our offshore services will meet or exceed your expectations. Contact us for more information regarding offshore auto parts, or request a quote today.
Sun Fast for your Offshore Aftermarket Automotive Parts Needs
Our offshore industry partners in Taiwan and China provide numerous types of offshore auto parts services, including:
Sun Fast also offers complete turnkey management for customer projects. We can take your offshore aftermarket automotive parts manufacturing project from the basic concept through full production and on to shipping and distribution. We'll handle the busy work involved in component manufacturing, so you can concentrate on other important aspects of your business.
Contact us regarding your offshore auto parts needs, or submit a project today.
Aftermarket Automotive Part & Component Materials
Our aftermarket auto parts are manufactured from a broad range of materials, including:
Carbon Steel
Ductile Iron
Stainless Steel
And More
To ensure durability and ideal performance, Sun Fast sources only the highest quality materials from trusted suppliers. We are constantly exploring new material sources to meet our customers' needs. Let us know your material requirements, and we will find the best offshore manufacturing solution for your project.
Aftermarket Automotive Part Past Work Examples
Product: Door hinges
Application: Replacement parts for trucks and SUVs
Material: Ductile steel
Process: Metal casting
Solution: Previously, the customer's hinges were being fabricated by laser cut steel plates and welding the components together, a costly and time-consuming process. Sun Fast proposed making the entire assembly from a one-piece cast design, using ductile steel materials.
Redesigning the parts for casting reduced the fabrication costs by 30%. Switching the material to a ductile steel offered a higher yield strength for greater durability.
Why Choose Sun Fast for your Offshore Auto Parts?
Sun Fast is your premier sourcing agent for superior quality aftermarket automotive parts and components. Our offshore auto part providers utilize proven processes and advanced equipment to ensure high precision and part-to-part repeatability. We can deliver the offshore auto parts your project requires in the quantities you need. This is all accomplished with quick turnaround times and prices that fit your budget.
Contact Sun Fast International for custom aftermarket automotive parts for your unique specifications, or submit a project for a complimentary price quote.