Pipe Flashing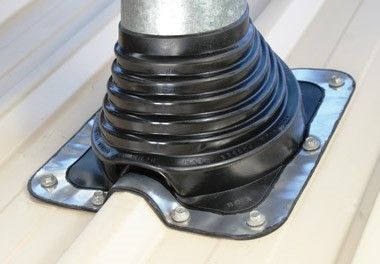 Sun Fast is a manufacturer's rep for On-Spring, maker of a full line of Spring Seal vent pipe flashing products.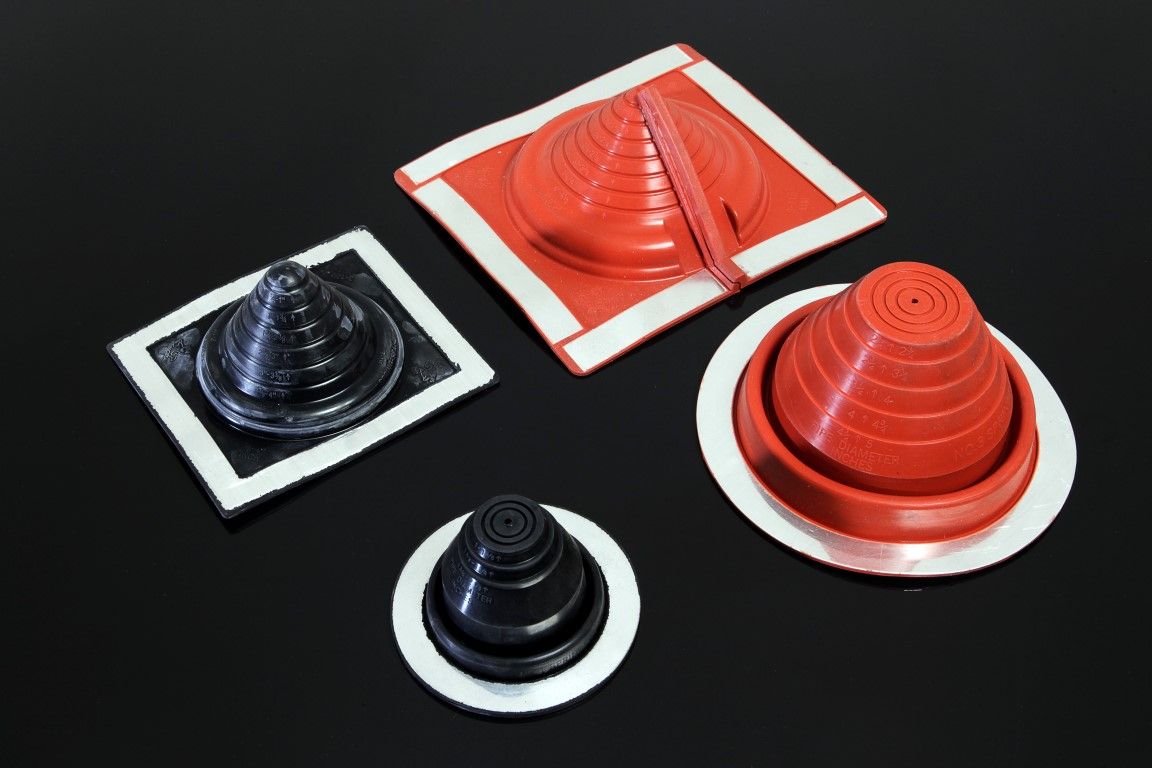 Pipe Flashings
Pipe flashing refers to a thin piece of impervious material that is used in building construction to prevent water from passing into a structure through a joint, or other susceptible point. Pipe flashing is a specialized type of flashing that is designed to fit the cylindrical contour of pipes and tubes. It is mostly used anywhere pipe or tubing penetrates a building's roof.
Spring Seal Pipe Flashing 
Sun Fast International is a distributor of On Spring, makers of a full line of Spring Seal vent pipe flashing products. Spring Seal pipe flashing is manufactured from specialty EPDM and silicon rubber materials; a special aluminum base adds rigidity and strength while remaining flexible enough to hold roof contours for a snug, reliable fit. 
We offer Spring Seal vent pipe flashing in a wide range of profiles, and in sizes to fit pipes as large as 21-1/2".
Contact Sun Fast International today for your pipe flashing needs
Submit your project to receive a complimentary price quote or contact us today for more information.
What is Pipe Flashing?
Pipe flashing has been a staple of roof construction for hundreds of years. Before the availability of specialized sheet materials for pipe flashing, birch bark was often used as a pipe flashing material. Other, more creative solutions were often employed, as well, including angling roof shingles away from the point of the roof, positioning chimneys to extend from the center of the roof (through the roof's ridge), or building chimneys with "steps" in the sides to deflect water.
Pipe Flashing Materials & Applications 
Pipe flashing may be exposed or concealed, depending on its location. Some of the most common materials used for pipe flashing, include: 
Sheet metal
Aluminum
Copper
Stainless steel
Plastic
Rubber
Direct contact between incompatible metals can lead to relatively rapid galvanic corrosion, care should be taken when using metal flashing materials. 
Sheet metal is most commonly used among the listed materials for exposed pipe flashing applications, such as: pipe, window, and door openings. 
Worn or damaged pipe flashing is one of the most common causes of failure in any roofing system. It is therefore important to inspect pipe flashing regularly and replace it as needed. On Spring makes their Spring Seal pipe flashing from durable materials to ensure many years of worry-free water protection.
Sun Fast International has the pipe flashing you need
Contact us to learn more, or submit your project for a price quote.