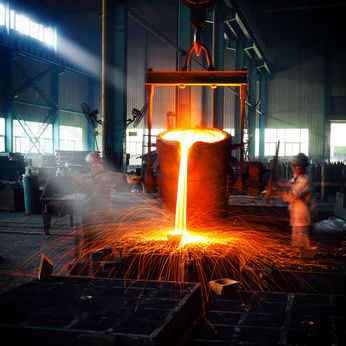 Offshore Metal Manufacturing
Sun Fast International has numerous offshore strategic sourcing capabilities and offers comprehensive, turnkey project management to coordinate every aspect of the strategic sourcing process, from design and prototyping to full production, packaging, and shipping. We have the connections and contacts to provide offshore manufacturing and fabrication services for a wide range of products, including:
Metal Castings
Sun Fast provides sourcing for sand casting, investment casting, and die casting in a broad range of materials. All castings are custom-made based on your designs. Whether you need small, simple parts or large, complex pieces, our metal castings will match your exact specifications.
Forgings
Via strategic sourcing, we can provide high-quality, high-strength forgings manufactured from carbon steel. These metal forgings can be cold-headed or hot forged, as designs require, and complete quality inspections are available.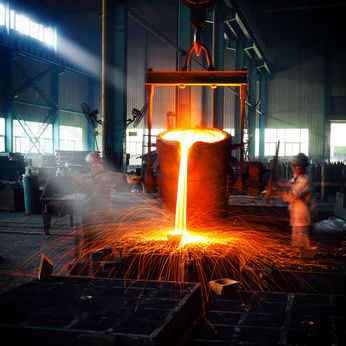 Precision Metal Stampings
Our offshore manufacturing partners can produce precision metal stampings through single punch and progressive die processes. Both simple and complex parts can be stamped to match your unique requirements, using a range of metals, including sheet metal and thicker materials.
Precision CNC Machining
Sun Fast's offshore sourcing partners utilize computer-controlled CNC machining equipment to provide high precision, tight tolerance machining. Both from-scratch products and those manufactured through our other offshore fabrication processes can be machined to match your specifications.

Wire Forms/Springs
We provide strategic sourcing for custom wire form and spring fabrication. A range of materials are available. All wire forms and springs are manufactured to customer specifications, from small, intricate parts for electronics to large, simple automotive springs.
Tubing
Our offshore partners can provide bending/forming, punching, assembly, plating/painting, and more for tubular parts and components. All tubing is custom-fabricated to match your design requirements. Tubular parts can be manufactured from numerous metal materials.
Plastic Injection Molding and Products
With complete plastic injection molding and product assembly capabilities, Sun Fast's offshore partners can produce plastic-and-metal parts and components that match your designs exactly. Precision molding processes and CNC-controlled equipment ensure that each and every product meets your needs for fit, form, and function.
All our overseas manufacturing facilities are regularly screened and audited to ensure that they meet our high standards of quality. We select the facility that is best suited to the manufacturing requirements of your product to give you the most efficient and most cost-effective option for your project.
Contact Sun Fast International today to learn more about the offshore strategic sourcing capabilities we offer.